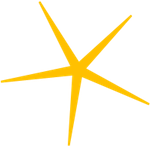 Our community of innovators, researchers, data-scientists and healthcare professionals are dedicated to bridging their different worlds, to improve the quality and cost of healthcare.

SparkHealth is a data-science innovator that bridges the gaps between improving the quality of care and making healthcare affordable.
SparkHealth aims at providing the patient and the physician with the data and the knowledge to improve and take responsibility for their personal health. For this, SparkHealth connects together the healthcare providers, payers, data scientists, and innovators by creating partnerships and sustainable collaborations within a dynamic innovations network. Furthermore, SparkHealth in conjunction with partners, has initiated a data-science enterprise that designs curriculums to provide the players in healthcare with crucial combinations of background knowledge, knowledge of the tools and the industrial perspectives. In addition to this, SparkHealth provides strategic advice and access to a distribution network to select innovative medical companies.
The three reasons to join our healthcare ecosystem


Be part of our information platform on the current and key issues to improving Healthcare.
Join us today to create and build the open innovations ecosystem for Healthcare.
Join us, collaborate on workshops for addressing the key issues in healthcare through AI and biodata tools.
At SparkHealth, we envision a future where innovations in healthcare increasingly enable decisions that are data driven. A future where Data driven innovations will increase healthcare efficiency and quality. This is ultimately achieved through bridging the gaps between the innovative knowledge and tools available in technology and their applicability within the healthcare systems.

New Healthcare Platforms will emerge that allow access to and combine large amount of data from different sources. Analyzing this data can for instance, be used for guiding the physician through comparable cases. It will also allow the advanced treatment and management of chronic conditions by ensuring the healthcare professional access to the most recent, longitudinal, comparable patient data.

Mobile application, wearables will be key to data acquisition and management of chronic diseases. All this will make ambulatory care expand and grow in importance.

Healthcare professionals and providers as well as the patients and community can benefit by moving the healthcare system to outcome / value based care.

At SparkHealth we are driven to provide and support innovative solutions that democratizes healthcare.

Our ideal customers and partners are actors within our healthcare system who want to be part of an open, data-driven healthcare platform, are interested in and open to deploy innovative, data-driven solutions.
At SparkHealth, we see every challenge as an opportunity!

Healthcare touches everyone and we are inspired to find solutions to the problems plaguing our healthcare systems. While innovations in technology are accelerated, their applications and usage in healthcare has been slow. At SparkHealth we are inspired to improve healthcare for all of us.
SparkHealth aims at identifying and optimizing the solutions for healthcare systems in the most comprehensive way. We equip both innovators and healthcare decision makers with the essential knowledge and tools for data-driven decision making.

SparkHealth Members have the unique opportunity to become a part of an eco-system of companies that provide a platform for healthcare providers. Our threefold strategy aims at providing the best solutions. Our strategy involves: -

I Information: We design proactive workshops and courses to tackle the most current and hot topics in healthcare. Apart from identifying the key bottlenecks, we highlight the solutions and the tools that can provide the solutions in all aspects. These workshops provide a platform for interaction between the healthcare decision makers and the innovations companies to deal with real-time issues.

II Building a healthcare eco-system: We are creating partnerships to build an open data platform. The platform will have the API's/SDKs and tools to interface with the key analytic and visualization tools. It will enable researchers, physicians and other decision makers in healthcare to access data in a compliant and secure way taking into account the various data privacy issues.

III Mentoring and Consulting: Consultancy services to various actors in healthcare: private / public / research institutes aiming to connect with the right vendors / products / partners to solve their data-related issues.